Win 3-Years of Mercantile™ for Your Community as Part of National Small Business Week ($2500 value) - Updated 5/16, Congrats to Main Street Evanston
---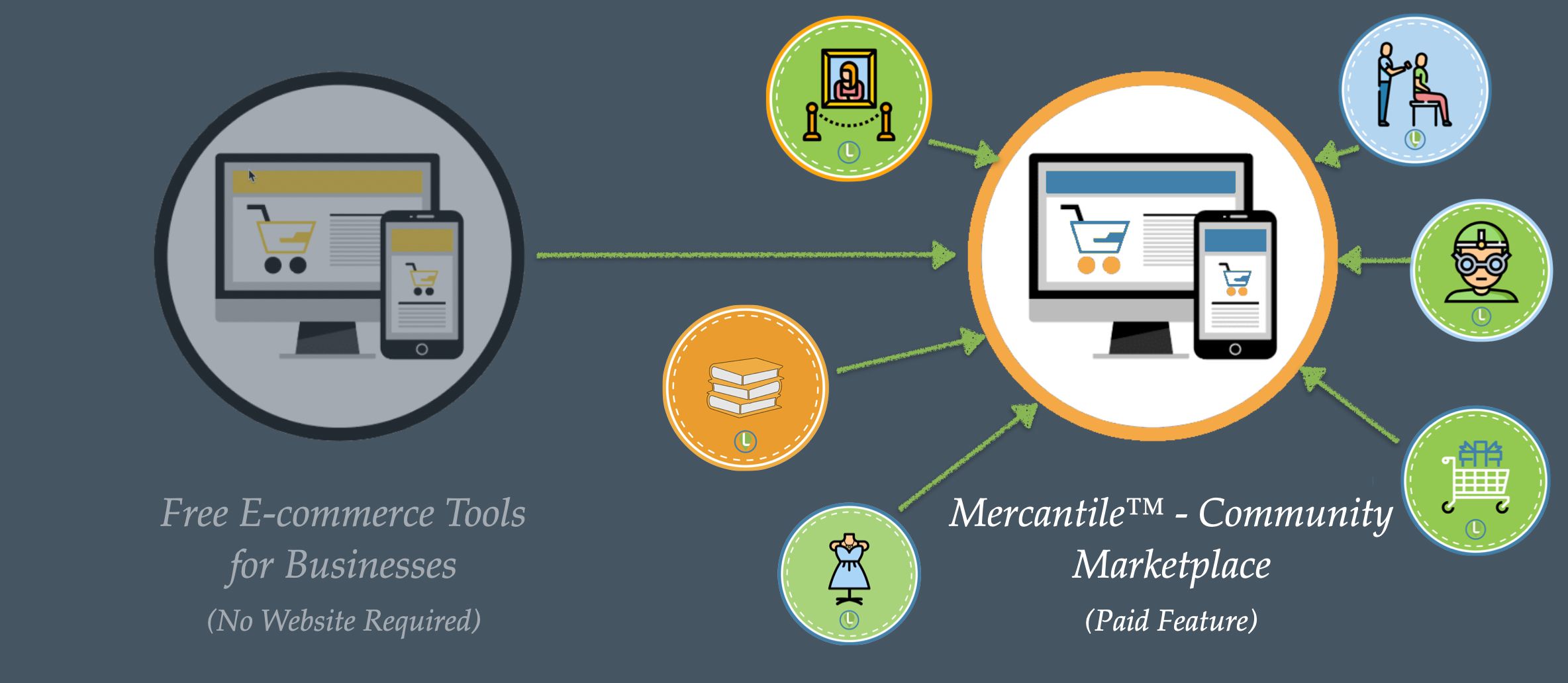 Drawing the Winner of 3-Years of Mercantile - read on for more details
Ok, ok, we know Small Business Week has been postponed due to the current crisis but that doesn't mean we can't celebrate small businesses and communities all the same.
When we introduced our free local e-commerce features to help businesses sell featured products and gift cards online the response was significant.
Mercantile™ Collaborative Marketplace for Communities
Mercantile™ is our new shared-space marketplace and is an additional paid component for communities that extends the e-commerce features merchants can use for free.
Mercantile™ is $1,000 to launch in your community which includes driving merchant engagement and supporting merchants. It also carries $500 per year service fee.
This is your chance to win 3-years of Mercantile™ for your community - no purchase necessary
How to win...
The magic of Mercantile™, like our other cross-promotional tools, is that it is self-updating - that is - it includes products from participating merchants automatically. This means, they can sell online and you can support them in your online marketplace without any extra effort.
So, let's start helping your merchants sell online - now!!!
A minimum of 5 stores is required for your community to be eligible to win.
Get 5-Active Stores
Help 5 of your businesses setup their Locable account, add at least 3 products or giftcards and link Stripe to accept orders.
You can access the step-by-step webinar recording here - this whole process should only take a business 15-20 minutes and they'll be selling online.
Promote Businesses When Their Store is Open (tag Locable)
Help your businesses by promoting their store when it is open for business and tag us so we can help amplify your message.
Complete the Form Below
We want to support your efforts which means helping you setup your merchants, perhaps helping with a COVID-19 Status directory, or anything else we can do to assist you.
We'll confirm your participation and, when you reach 5 active stores, you can let us know to confirm your eligibility.
We will be picking a winner the afternoon of Friday, May 15th
You'll get an extra entry into the contest to help increase your odds of winning for each active store beyond the minimum 5.