How DIY "FREE" Website Builders Can Cost You Thousands
---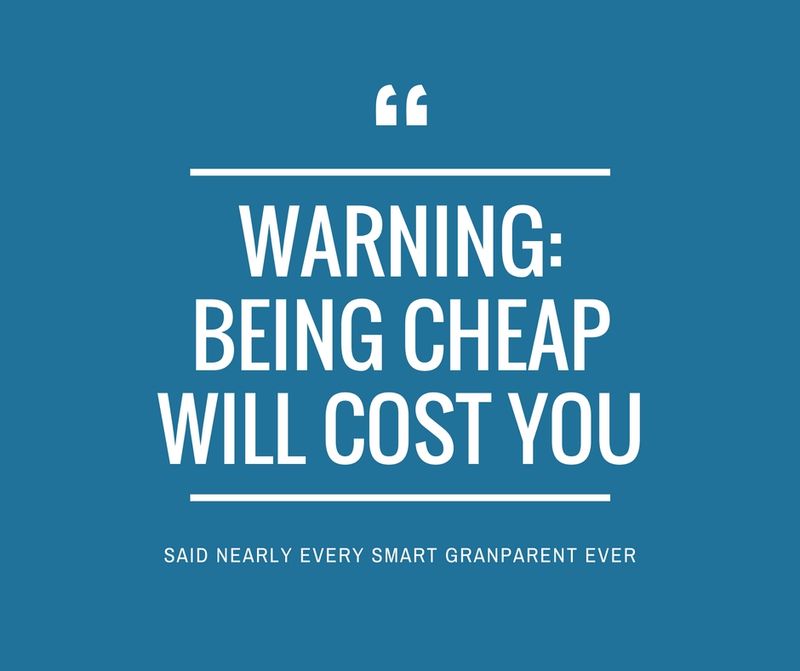 Local business owners have a lot of options when it comes to their website. When businesses are starting out, there are many free options to create a small business website available. Options range from branded sites on platforms like Wix or Weebly up to sites created using WordPress.
In almost every case you can think of these options like Fool's Gold. While at first glance, they may look great; they all have major flaws that will end up costing you more time and money in the long run than they will make you. We will dive into some of the big issues that come up with these "Free" websites.
Ads: One of the biggest issues with free websites like Wix and Weebly is that when you use the free version your website will be branded with their name and logos. The main reason is that once you are on their platform, they want to entice you to start paying the subscription fees, making it very difficult for you to switch later on. This includes their branding in the header, the footer. Not only does this turn away potential customers, a .wix or .weebly web address will also hurt your SEO and Google rankings. Speaking of...
SEO Issues: Many free website builders include elements like Flash and poor site structure. These are just some way you could be penalized in Google rankings. This makes it tough for you to rank high in your industry locally against sites that aren't penalized for these issues. Using a DIY web builder also makes it difficult to update or post new content, which will also hurt your Google rankings.
Setup: There can be a whole range of setup issues that you can go through when building a free website. Some of the DIY website builders will advertise that you can get up and running in about 30 minutes. Usually, if you can set your site up in this timeframe, it is a bad thing. It will be nearly impossible for your site to look or feel professional. On the other side of this equation, WordPress sites can take hours or even weeks to set up and are not very intuitive except for some of the most tech-savvy users. With Locable, we balance the ease of setup with design implementation and project management.

Basically, you won't be stuck all alone.
Not Mobile Friendly: Almost all free options will struggle on mobile devices. They often have difficult setups that are completely separate from your main site, or they have poorly functioning mobile versions of that cause you to pinch and zoom or have a distorted layout.
Design: Issues with design range from overly simplistic to overly difficult. With a drag and drop web builder like Wix, you have the freedom to place elements of your site in almost any way imaginable, but this means there are also a lot of ways to mess up your site stylistically and functionally. For WordPress, once you have chosen a theme, if you aren't tech savvy, it will cause major time and headaches to do any customization.
Brand and Perception: Adding all this up you get the biggest reason to avoid these "free" website options. Your website is your chance to make a first impression on anyone that reaches you. You will have much less success attracting potential customers. If it looks like you have a hodge-podge website, with ads, that doesn't work on mobile, and is buried in Google rankings, you are shooting yourself in the foot before customers even have a chance to learn anything about your business.
Conclusion and Locable:
Hopefully, this gives you an idea of some of the major pitfalls using free options for your website. When you get started it may seem like there are great choices out there but the time, effort and poor results of free web builders simply aren't worth it. Of course, some if not all of these issues can typically be handled by web designers or developers, but that will end up costing you thousands to set up and even more every time you would like to change or add new content to your website.
These mistakes are all too common and it pains us when we come across them every day. It is difficult to estimate the cost of lost customers for local businesses due to poor "free" websites, but over the lifetime of the website and the business, it can easily be in the thousands or tens of thousands for some industries.
By working with publishers nationwide in the Locable Publisher Network, we have continued to see local businesses making these mistakes over and over again across the country. That's why we created the Locable Marketing Platform. We designed it to be the right balance of tools powerful enough to help you design and create a professional looking site that is mobile and SEO friendly, while being as easy to use as a Facebook profile.