When Should a Local Small Business NOT Have a Website (and When is it Important) - Video
in
Marketing Fundamentals
---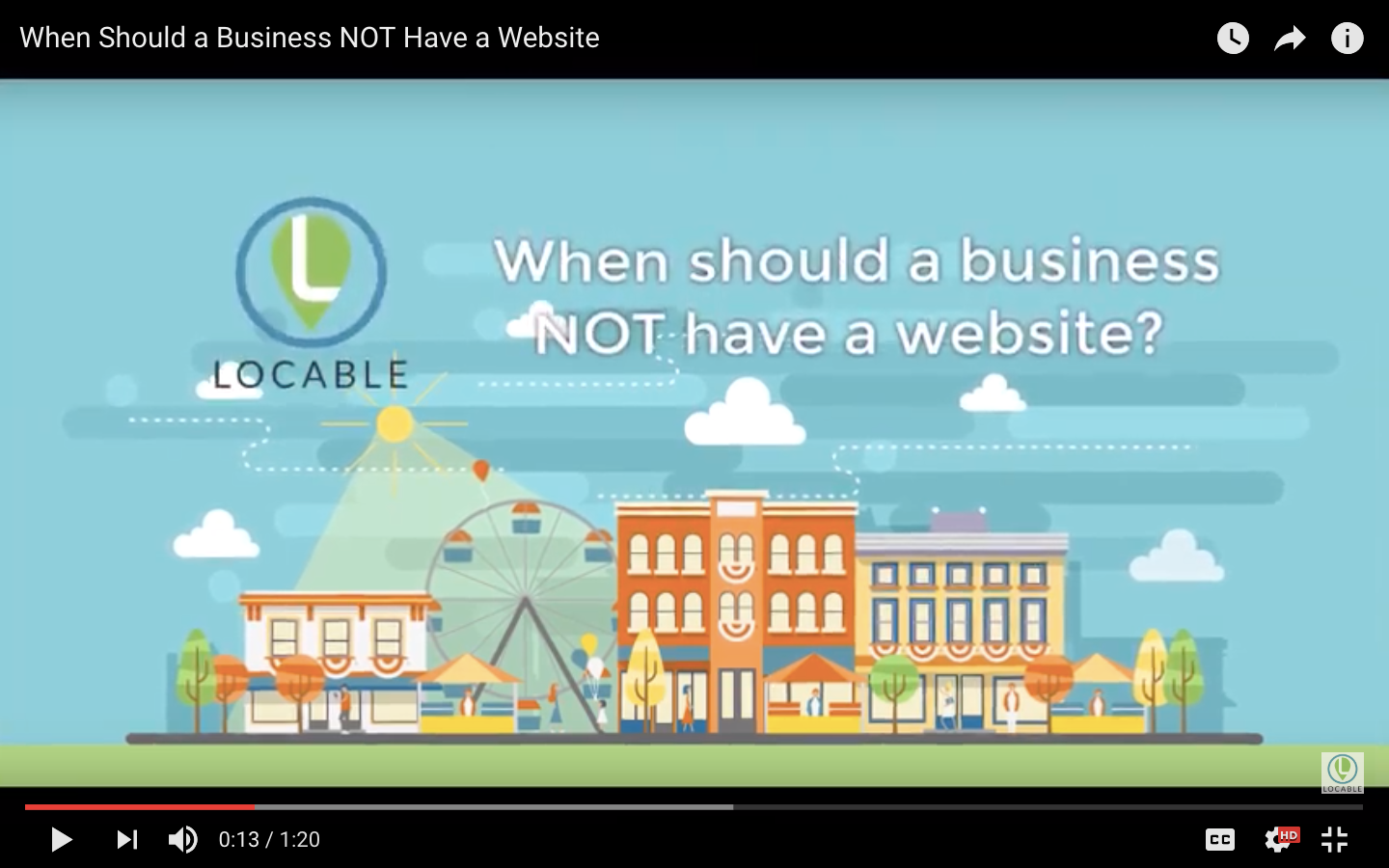 There are many local small businesses that don't have a website or they've let their website age and become, effectively, useless.
In this video, we wanted to articulate when a business should and should not worry about having a website and introduce some of the value a solid website can deliver (perhaps beyond what is initially obvious).
If you're active on social media, I'd recommend that you download our free Content Marketing Guide and Social Media Checklist which can help you get your posting dialed in.
If you're unclear why posting to your website as opposed to just throwing posts on social media, be sure to watch our video explaining the optimal way to post and share content for small businesses.
Video Transcription
There are millions of small businesses in our country that don't have a website so that begs the question when is it that a business shouldn't have a website?
The first thing is, do you want to attract customers?
Specifically do you want to help people who are referred to you learn more about you or do you want to rank on Google when people are looking for products and the services of the sort that you offer? Do you want to provide a resource for customers to find the information they need?
If customers aren't a concern, the second thing you should really ask yourself is do I want to attract and retain good talent? Do I want my team to be supported?
If customers aren't a concern and your team is not a concern, the last thing is, do you want to make a positive impact on your community?
Is that a priority for your organization?
If you answered yes to any of those three questions you should have an effective website.
There are some alternatives but there's no replacement for you owning a place online for people to find you your services and the community you serve.
Search Engine Optimization authority Moz recently wrote this about the importance of a local business having a website:
"Without a website, a local business lacks the brand-controlled publishing and link-earning platform that so strongly influences organic rankings... Taken altogether, the case is clear for local businesses investing substantially in their websites." 
---
Are you interested in a website that comes packed with powerful local marketing tools?
Contact us for a free consultation to learn more about Locable's Marketing Platform and Programs