6 Quick Opportunities to Make Your Local Business Website More Profitable
---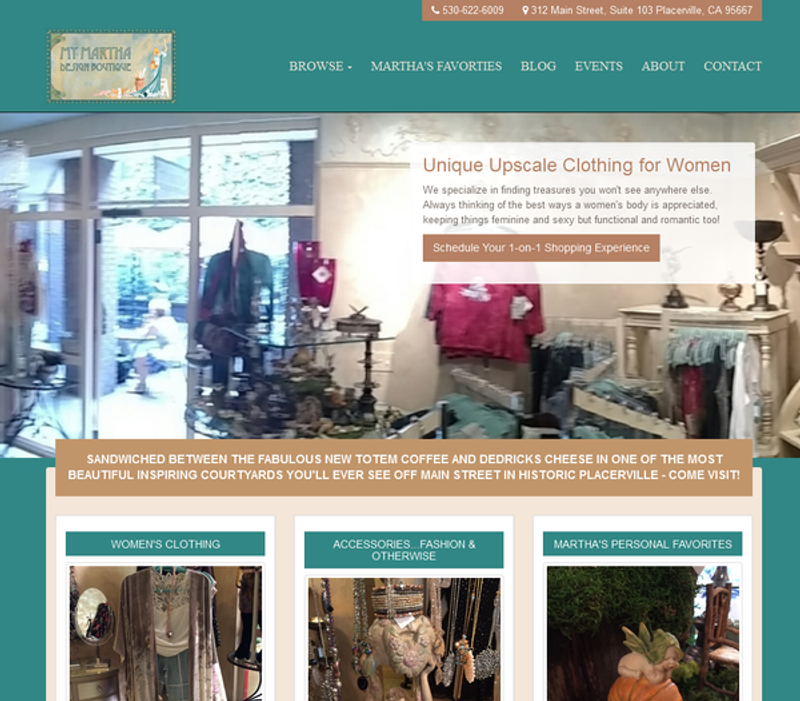 Here are a few quick ideas, for a more detailed guide visit our Local Website Checklist.
Make It Easy for People to Talk To You
Make sure that your contact information is shown in multiple places around your site so it's easy to find. For most local businesses, we suggest adding it right at the top of your page. Also, make sure to make the phone number clickable so people can click-to-call from mobile.
You'll also want to have clear call to actions near the top of your site such as "Schedule your 1-on-1 consultation" or "Request your free quote". If you're just getting started you can link them right to your contact page with a simple contact us form.
Don't underestimate how important it is to have a website where people can find basic information. It will make all your other advertising more effective as
Show You're The Right Person for the Job (or not)
When people visit your site it should be immediately clear what you do (or don't do). Choose broad topics or focus on top selling products. Add a title, image and 1-2 sentence description to your homepage and link each section to page with more information.
Make it clear what you're an expert at! This will not only tell people if they're in the right place but will also save you time with dealing with those that aren't a good fit for what you offer.
Use of Social Proof (Reviews)
People feel more comfortable when they see that other people have had a good experience. Make sure to add customer reviews to your site. In fact, it makes sense to get different reviews for different products and services you offer and post them on each individual page.
Remember, you don't have to do it all at once! See start a relationship below.
Share Your Unique Story
Have a place for in-betweener content to help you rank in Google. Most people call this a blog but we like to take a slightly broader approach.
Writing a blog post doesn't have to be daunting, there are many short/quick posts that businesses can take advantage of that are bigger than a one-off social media post (plus you always want to link back to something on your website anyway when sharing on social media).
Here are a few content ideas:
A before and after post of a recent project
An event by you, a partner or something nearby that you plan to attend or support
5 tips on XYZ to show your an expert in the field
The latest trend in your industry (predictions too)
A simple offer for a discount
An update on a charity you sponsor (see below)
A photo gallery
and many more…
Start a Relationship
Networking is still a powerful part of the local marketing landscape but we don't always have time to get to the latest events. Don't forget about networking online.
In as little as 5 minutes a day you can reach out to 2-3 new people on Facebook, Twitter or email and start a conversation. Ask them to join your loyalty program, make a referral, post a review, join your newsletter or like you on Facebook. All of these things move your business forward one step at a time.
Creating Buzz By Sharing Your Involvement In The Community
Support a local nonprofit, group or club? Make sure to share your involvement by creating a graphic for your website (Example: Proud supporter of the Troop 519), sharing updates about that organization to your social media accounts including events, accomplishments and leader spotlights and make sure they do the same.
Local sponsorships are a great way to set yourself apart from your competition.
Regardless of where you're at with digital marketing, start with these basics and go from there making sure to highlight what makes you different along the way.
If you are strapped for time and need a website that's easy to update on your own, makes it easy to collect and show off 5-star reviews, and will help you boost your reach, check out the our website and professional services..