Scheduling and Backdating Facebook Posts
---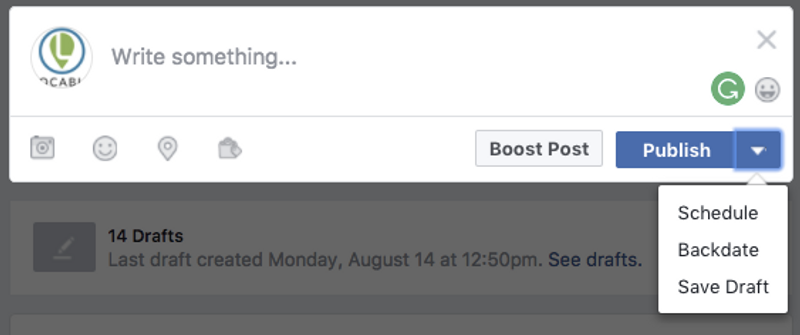 For most businesses, posting content to social media consistently can be a challenge. There are often times you will have a few different posts you'd like to share and scheduling them out with Facebook is incredibly easy.
Start by adding the post like you normally would then click the small downward arrow to reveal three options - Schedule, Backdate, and Save Draft.
For most people, Scheduling will be the most common option though if you find yourself having to move on while in mid-thought then Save Draft could be useful. That said if your post is more than a couple sentences extensive you should really consider posting to your blog then sharing to Facebook.
Explore more details and how to manage scheduled posts here.
Don't forget to tag people so they share your content and if you're considering boosting a post on Facebook read this first!