Why Marketing 3-4-5™ quickly makes everyone more effective at local marketing
---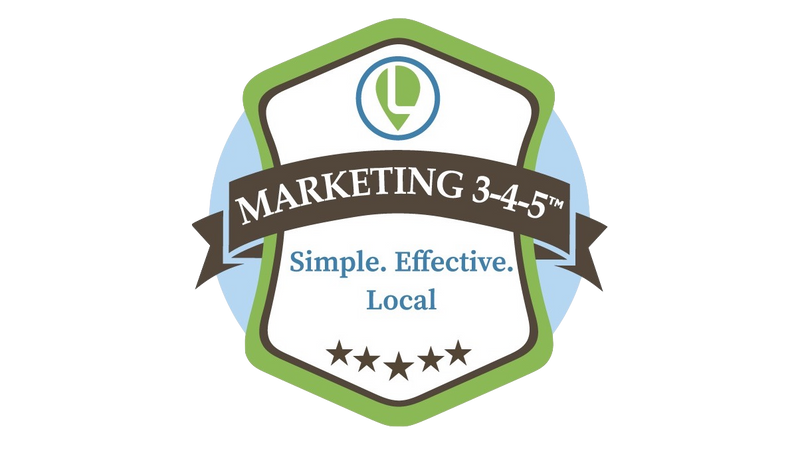 Local Marketing in 15-minutes or less
Years ago I had two parallel experiences that led to creating Marketing 3-4-5™ - they didn't seem connected at the time.
On the one hand, I was meeting with business owners as part of local chamber functions and had multiple conversations that all went the same way... The business owner would say,
"I don't need to do marketing (or advertising, or have a website) because I'm busy"
To which I asked, what percentage of the jobs or customers that you have are those you really want vs customers who just help you stay busy?
I was simultaneously astonished and unsurprised to hear them all say "30-40% are the jobs I really want".

Thus, they all needed more of their ideal customers which is exactly what effective marketing could deliver.
At the same time, my wife and I were taking the Dave Ramsey Financial Peace course through our church.
A key tenet of Financial Peace is their 7 Baby Steps, the idea is that building wealth is less about growing income and more about changing behavior through small adjustments. Growth comes from being intentional.
I was forced to contemplate how to make marketing bite-sized for business owners who, as a group, complain that:
"I don't have time for marketing, I don't know what to do, I don't want to have to figure it out, I don't want to waste time, I don't want to waste money, I don't want to look stupid" and countless other similar excuses.
Thus, Marketing 3-4-5™ was born with a focus on marketing activities that could be completed in 15-minutes or less... like marketing baby steps.
Marketing 3-4-5™ starts with marketing goals
Effective local marketing needs to address a few key considerations.
What do you want to accomplish?
Attract more of your ideal customers, improving hiring & retention, and positively impacting your community are the "3" in Marketing 3-4-5™.
How do you set your business apart?
Your experience and expertise, your likeability (how working with you makes people feel), and your values are the "4" in Marketing 3-4-5™.
How do you reach people effectively wherever they are online?
Referrals are great and can be driven but there's a real limit, advertising and promotion incorporates offline activities like print/radio/TV/direct mail while online includes social media and banner ads, email marketing, Google, and cross-promotion round out the "5" in Marketing 3-4-5™
And we continue by addressing how you can do marketing over and over again without being creative, without any particular writing skills, and with very little time and energy.
Business owners are motivated by a lot of things from growing income to working less, preparing for retirement, selling their business or succession planning. I don't particularly care what your goals are but effective marketing gives YOU choices so you don't have to simply hope and pray.
A Prompt-based approach eliminates uncertainty and saves time
People will tell me, yeah but...
So, we created prompt-based templates so you can create authentic, compelling, business-specific content in minutes by simply sharing what's going on in your business.
You just completed a project? Great, create a Highlight a Creation post and answer 6 simple questions like "what did you make," "what unique ingredients or processes did you use," and "which of the 4 reasons people work with you helped you be effective?"
Creating content is that simple and we have over a dozen prompts for different sorts of businesses and activities.
Then, you need to think about distribution with content living on your website, distribution to social media and email marketing/newsletters, cross-promotion leveraging your relationships through our free Local Connections™ tools, and then you'll find yourself ranking more broadly on Google.
Effective marketing in 15-minutes or less!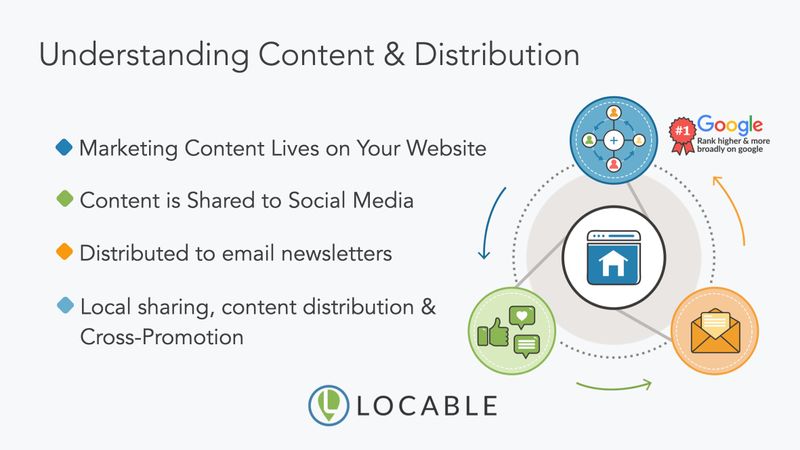 How much time do you plan to invest in marketing?
While there are a number of things I'll ask a business owner about their marketing I'm finding one question is more important than the other... how much time do you plan on investing in marketing each week?
Less than 30-minutes
1-2 hours
More than 2- hours
There are paths to help you reach your goals with any of those answers but what we recommend you do may change to give you the biggest bang. We're now building that directly into our Locable marketing software to efficiently guide your efforts.
"Marketing 3-4-5™ Simplifying Local Marketing takes the myth out of marketing and offers you straightforward strategies to help grow your business. This needs to be on every small business owner's and Main Street Director's must-read list."
—Liz Parham, Director of North Carolina Main Street
"As an agency marketer, the number one advice I share with every client partner is 'no one can tell your story better than YOU.' Brian Ostrovsky provides an approach to easily humanize your business and 'tell your story' in a way to help others find you with "Marketing 3-4-5™."—Cindy Sutton, Founder Spokeology
"We started implementing Marketing 3-4-5™ and the results were eye opening. I have worked with both large and small companies and thought I knew everything there was to know about marketing. This approach takes the complexity out of marketing and provides you with straightforward and simple tools that get results! Most importantly it doesn't require a lot of time. We rank higher on Google and our business has grown exponentially… Thank you Brian and team for making marketing easy for small businesses and organizations!" —Kathy Fargo, First Choice Signs
Amazon Review: "I've worked in marketing for a large portion of my career. I've read countless books on this topic. Marketing 3-4-5 is the book I would recommend over any other one I've read for any small business owner who is looking for ideas that will work, while removing the standard excuses...I don't have time...I don't understand this stuff, I can't afford it. Buy this book, read it, and use what you learn. You'll be glad you did! Most actionable marketing book I've ever read! 5.0 out of 5 stars, Roger Russove