Show your community spirit and #TakeBackLocal with Locable merch
---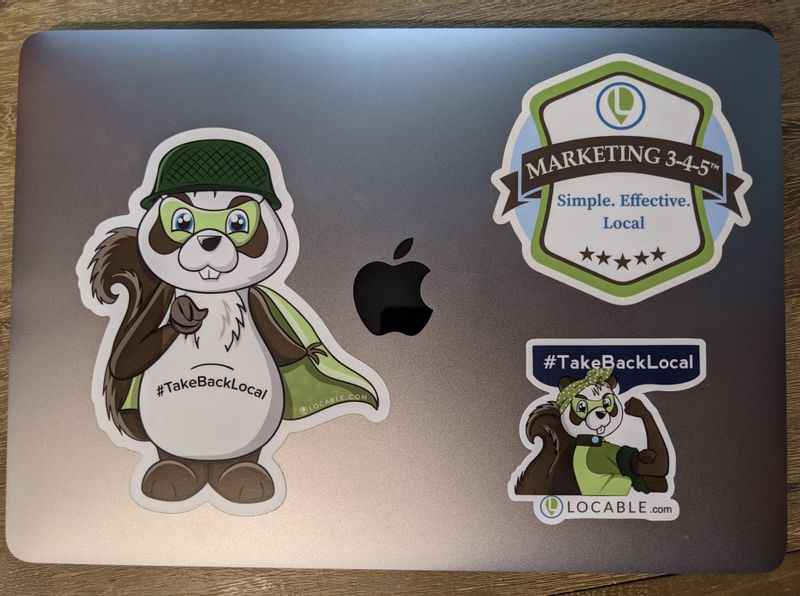 Like most great ideas, Locable's mascot was conceived over a beer between friends.
Tech companies like mascots and they tend to be cartoonish, we said why not a combination of loveable animals? Locable is, after all, a combination of the words Local and Lovable.
The panda and squirrel were selected.
But that wasn't enough, we needed to inspire, empower, and provide a heroic leader and thus the pandasquirrel superhero was conceived.
World War II saw the emergence of both Uncle Sam and Rosie the Riveter and we thought these added the necessary call-to-action we were looking for.
Small businesses and communities are outmanned and outgunned but they have tremendous value, their own special uniqueness, and authentic relationships and it's those things we seek to help you activate so you can #TakeBackLocal.
With that in mind, show your local spirit with #TakeBackLocal merchandise - grab some stickers or t-shirts for you and your local connections.
#TakeBackLocal Stickers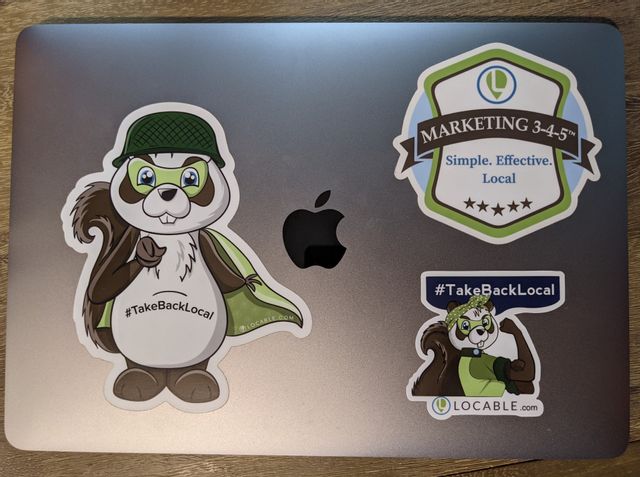 #TakeBackLocal Shirts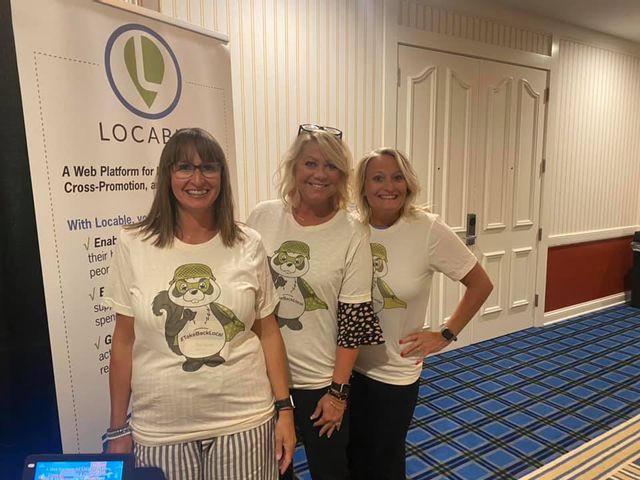 Contact us if you're interested in bulk orders and let us know if you'd like to see something else to help rally your community.