Is Boosting a Post on Facebook Worth It? Real-World Example - Updated November 2018
---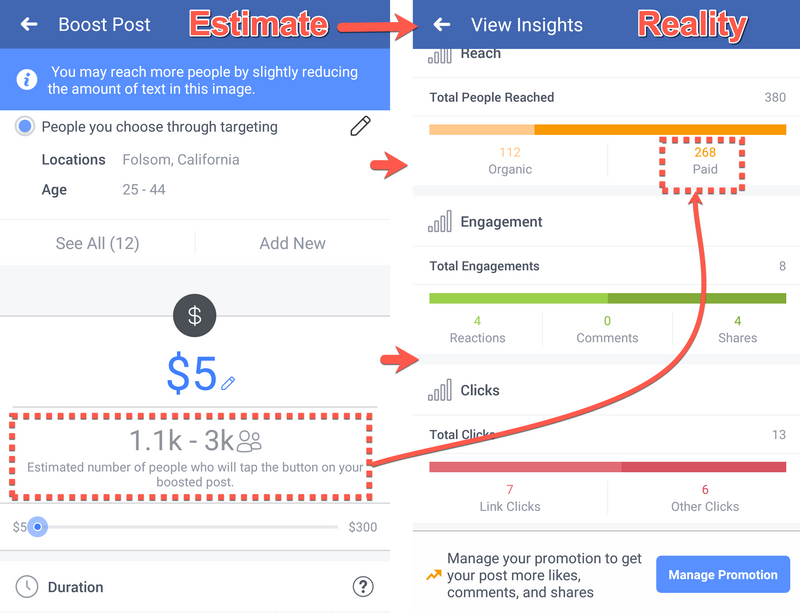 Facebook is an amazing tool for people and businesses and they have become incredibly profitable thanks in part to the ease in which they make "advertising" for businesses. However, the effectiveness of that advertising is the question.
You're probably asking yourself, "Is a Facebook Boost Worth it?"
Before you spend money paying for reach on Facebook, Download our free Content Marketing Guide a Social Media Checklist to make sure you're not making costly mistakes
We recently created a blog post to help local businesses understand the benefits of blogging on their own site vs ONLY sharing to Facebook. As part of the process, I shared this post to Facebook and I included all necessary tagging to leverage re-sharing by people I referenced - this is key and alerts people that you mentioned them and they should share it too!
These sorts of business posts aren't the most entertaining and, as such, don't do terribly well on Facebook so I wasn't expecting anything substantial but it's all part of the process.
Once a post has been shared to Facebook they prompt you to pay to boost the post to reach more people and so I thought I'd do a little experience which is what i'm reporting on here today.
Facebook suggested that if I boost my post for the $5 minimum I'd reach between 1.1k-3k people in my target segment.
This is clearly an estimate and reach is largely based on engagement even on boosted posts but Facebook has an unbelievable amount of data so one would assume their estimates would be solid.
Assuming the accuracy of Facebook boosted-post reach estimates for local businesses is a mistake
You can see the actual boosted reach from my post in the screencap above was 268 people. This is well short of the 1.1k-3k they estimated - literally 25% of their estimated low-end.
Facebook's estimates put my cost per thousand (CPM) impressions between $1.66 and $4.54 which makes Facebook a solid investment given their targeting abilities even though I know my "business post" isn't actually relevant to most people while they browse Facebook.
The reality, however, was that my effective CPM was $18.66. That's at least 4x more expensive than Facebook estimated!
This rate for advertising is actually quite high for the internet. Moreover, if I had a larger budget to invest into this my rate would likely climb even higher due to diminishing returns.
What does this all mean?
Well, it means that for posts that are already benefiting from some virality a boost would probably be a good investment. However, it also means that for most posts, particularly those that are business-oriented, there are better avenues than Facebook boosts to provide a return on investment and reach a large local audience.
---
---