How to Tag People and Pages in Facebook Posts - Updated with How to Invite People Who React to Like Your Page
in
Marketing Fundamentals
---

Tagging people and pages on Facebook is a great way to make your posts more engaging while also encouraging related parties to then share your post with their audience. Here we'll show you how to do it.
Tagging on Facebook is Surprisingly Easy
When typing your message, use the "@" sign and, then without any spaces or other characters, start typing the name of the person or page you'd like to reference like the example above.
Facebook will show you suggested matches below your text, the more characters you type the better their recommendation gets, however, it's not perfect and if the name is common you could have a problem.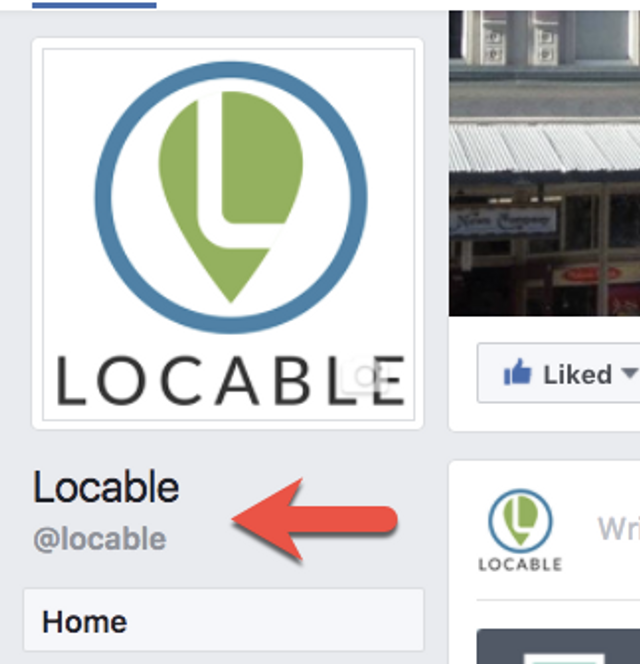 Dealing with Problems You May Encounter
First, your lookup may not always find the person or page you're looking for. If you're having trouble, try locating their page and attempt to use their specific Username in your lookup (see example) - sometimes the username is very different from the business name.
Next, the person or page may have privacy settings such that they don't allow being tagged. If this is the case, you're out of luck and your best bet is to complete your post then share the post directly with their page by visiting their page and clicking Message if that is enabled.
Finally, w
hat happens when you tag a person or page?
Unless they have disabled alerts, they will be notified that you tagged them when they next sign into Facebook and, potentially, via email.
The goal, of course, is that they will be encouraged to share the post with their audience and thus you reach more people.
If you're already paying to boost posts on Facebook (and wondering if it's worth it to boost posts) but not using all of the free tactics at your disposal you're throwing away money.
Updated - Grow your Fanbase (Page Likes) by using the Invite option
When someone reacts to a post on your page (they click the Like button to Like, Love etc) you can invite them to Like your page.
Step 1 - View the post on your page and click where it show you how many people have reacted.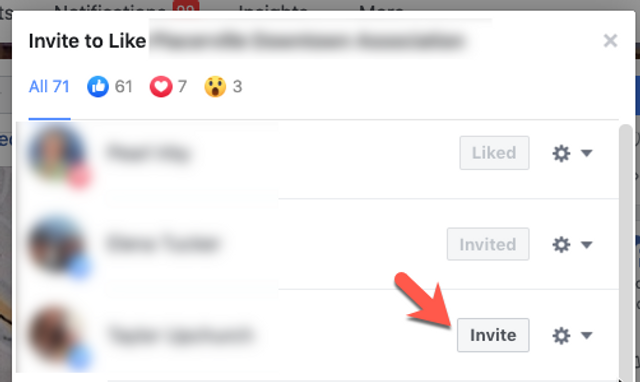 Next, scroll until you see a Reaction from someone who doesn't already like your page and click Invite.
That's it!
Note: You cannot invite a page that has reacted only a person.
Also, simply because someone likes your page doesn't mean they will see your content - learn why Facebook isn't really a free social network for businesses anymore. 
In fact, they probably won't see but they're more likely to if they like your page. This is part of the reason that promoting and distributing content the right way is very important.
Looking for more social media guidance?
Download our free Local Content Marketing Guide and Social Media Checklist
Don't have much of a social media presence yet?
Check out our Guide to Creating a Social Media Presence from Scratch.