The Local Marketing Optimized Way to Post Content Online aka Avoid The Mistake of Only Posting Directly to Facebook
---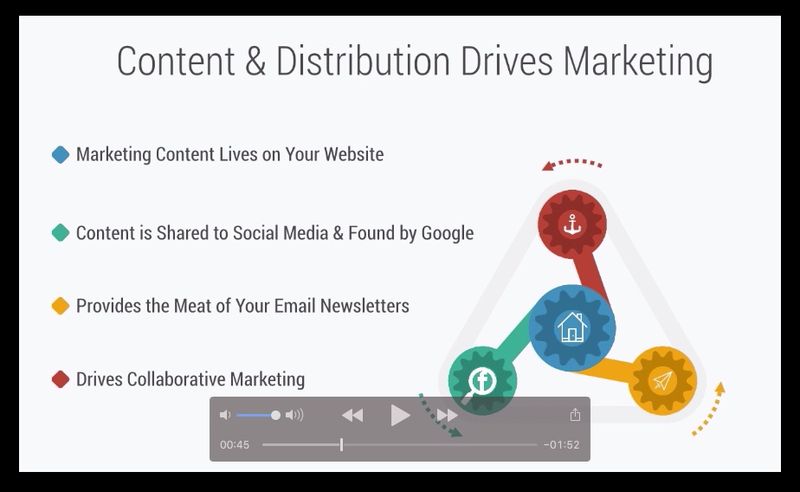 In most of our conversations with local business owners, it's all we can do to help them realize the importance of doing something - anything - to put on their "marketing hat" and promote their business.
We want small businesses to appreciate that there are two major reasons marketing is more important today than it was 20 years ago and that our Marketing 3-4-5™ framework can help them with more than just attracting new customers.
Usually, we're trying to show them how they can quickly collect and promote customer reviews or tweak their website to make it instantly more effective at attracting and converting visitors.
Today, however, we're talking to those of you who already use social media or email marketing in some capacity... as well as those of you who are preparing to.
Video Transcription
Today I had a conversation that I've had many times before, it's about a very specific mistake we see in local marketing. 

Now, there are a lot of mistakes that happen in local marketing but this one is particularly painful for the person who does it because they spend a lot of effort and time in the process of making this mistake... that is, posting directly to their Facebook page or it's little cousin which is sending content directly via email newsletter.
Work Smarter By Leveraging Each Piece of Content Across Multiple Distribution Channels
Now there's nothing wrong with either of these things in fact both of these activities are very important.
The key, is that content should live on your website directly... on your blog, on your calendar, on your job board, in your coupon board.
It should be content that lives on your website so you can share to Facebook or send in e-mail as a preview so that when people click on it they go back to your website.
Posting (Blogging) then Sharing to Facebook
See, the way that it should work is that you post your content (to your website). And then you share it to Facebook and you reach everyone on Facebook that you would otherwise reach.
When they click on your content they're now taken to your website which you control and you can have other messages and it can be about you without all the distractions of Facebook.
Easily Incorporating to Email Newsletters
You can do the same thing with email. Not only can they click on the email, which gives you viable statistics, but maybe they go to the your website and they decide to share it to social media.
So now an email subscriber is sending your message out to Facebook and if you do it just right when people on Facebook, that they share with go back to your website, you can get them to opt in your email newsletter.
Go From Renting to Owning Your Audience
And, now, you're pulling people out of Facebook and you're growing your email subscriber base what you own and you're using but not relying exclusively on Facebook which you don't own!
But there's more than that, what if I go directly to your website? If you've only posted it to Facebook or email it doesn't exist to me.
And what about Google? You probably want to rank on Google for all of the content you create. If it lives on your site, not only can Google see it and people see it but they see all the activity around them.
Local Connections Distributes Your Content Automatically to Your Local Network
Now I'll do you one better and that's if you're using our free Local Connections Technology that same content you post on your website and go to all of the places I mentioned and to your network of local sites near you.
Friends, business owners that you have, people that endorse and support you, they can add you to their calendar automatically. Or rather you can post your events and they appear on their calendars automatically, or to go to their directory or to go to their job board.
Same Effort - More Marketing Benefits
And now you're getting four or five times the value and you're taking a really just an extra 20 seconds more than what you're already doing because you're already taking time to post a Content now you're just adding post and share.
It's really the best way to take what you're already doing and get significantly more value.
---
Ready to add a "blog" to your website or want a website that comes packed with powerful local marketing tools?
Contact us for a free consultation to learn more about Locable's Marketing Platform and Programs