What You Can Learn About Content, Status Updates & Engagement from the Indianapolis Children's Museum
in
Marketing Fundamentals
,
Marketing 345
,
Content Marketing
---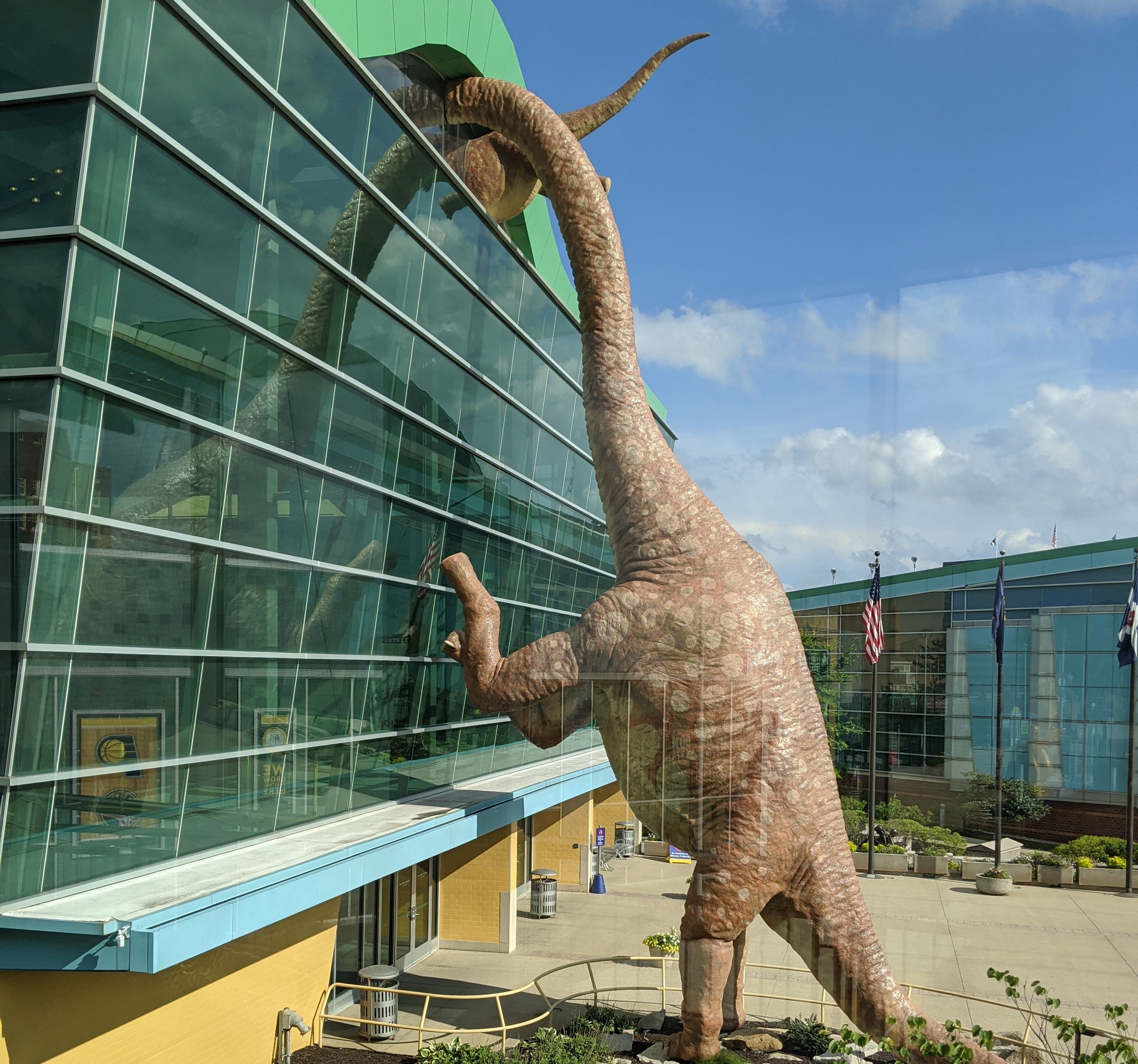 In March, back before things went sideways, we did a blog post for Main Street America entitled, "Using Storytelling to Grow Engagement and Reinforce the Value of Your Main Street Program." The purpose was to highlight ways that Main Streets, Downtowns, Chambers and other civic organizations can better engage their community.
More recently, as part of our Marketing 3-4-5™ Tour, my family and I visited the Indianapolis Children's Museum. You can't help but notice the incredibly large dinosaurs trying to sneak into the museum.
It's a fun way to welcome visitors of all ages - I may have been more impressed than my kiddos.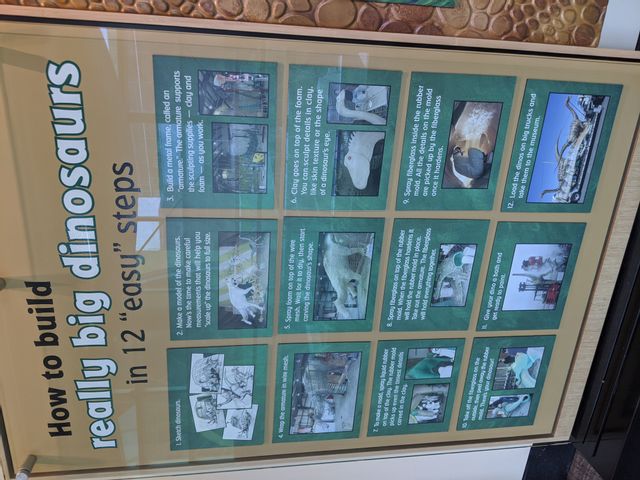 Showing the 12-Step Process
As you make your way through the dinosaur exhibit, there is a series of photos with captions that showed the process to create the dinos (shown here).
This informative and educational graphic was fun to see and helped to appreciate what went into the project.
What do dinosaurs at a children's museum have to do with marketing, content & community building?
The projects you undertake in your community (or your business) are opportunities to engage your community even before you break ground.
In an example like this, there could be status or news updates posted to their website prior to breaking ground introducing the participants, benefactors, vision and timeline.
As Content of Consequence™, this should be posted to your website and distributed following our Marketing 3-4-5™ Content Distribution process.
As progress is made, another update can be posted showing behind-the-scenes photos and more context or the project.
Ultimately, when the project is completed you can show still more pictures and interview the people involved then wrap things up by explaining how people can participate or what benefit they get.
Giving locals a reason to be excited... and appreciate your efforts
"We have a Main Street organization here? What is it that you do there?..."
How many people in your community don't know you exist or what you do? They see some of the fruits of your labor but often don't know who's behind the wayfinding signage, tree lighting ceremony, summer music series and more.
Creating content helps people learn more about what you're doing, how the community is improving and - quite possibly - how they can get involved.
Growing a sense of community pride is always a good idea but it's particularly important now as people are feeling more disconnected. Lucky for us, it's as easy as snapping a few pictures and sharing a few words.