Content Marketing Plan: The Local Toy Store
in
Marketing Fundamentals
,
Content Marketing
---
This week we're taking a look at local toy stores and developing a successful content marketing plan to promote the business. With the rise of big box chains and Amazon, local toy stores have taken a huge hit. We'll be diving into what it takes for a toy store to craft a winning content marketing strategy and grow their business.
It's crucial you have an optimized website before you begin to introduce any content marketing.
Marketing tactics that you may already be doing, like pay-per-click advertising, digital banner ads, public relations efforts and social media won't work nearly as well without a good web presence to start.
Essential Website Elements
Home Page: This is your welcome page; it should have a few prominent photos along with a description of your store. It's also a great place to prominently display testimonials and reviews. 

Your Address and Contact Page: This is your core business data. The best phone number to reach you along with a clickable map customers can use on their smartphone to get directions.
Interior Photos: Make sure you have some pictures of inventory and different spaces inside your store. This is especially important if you have areas for events or special areas dedicated to play.
Products Page: Go into depth with a few lists and pictures of products that you typically stock including your best sellers and anything unique, rare, or hard to find. This helps customers decide to stop by along with boosting your SEO. 
About/Our Story Page: One of the most important things that set a local shop apart from the competition is their level of service and the ability to form a personal connection. Make sure to have a colorful story about the store's history and/or owner's background. You can also highlight your community involvement and any groups/charities you're associated with.
Blog/Feed: This is the heart of your content marketing plan. You'll be adding almost all the new content we cover to your blog and sending social media and newsletter traffic to these pages. What is a blog for local businesses?
You can always add more sections as you feel necessary. However, it's important you keep your site easy to follow.
Potential customers will typically be there a few minutes at most make sure it's easy for them to get the information they're looking for  which means catering to visitors and potential customers with different needs - see our local website checklist. 
Now you're on the right track and ready to start crafting your content plan.

Interior Photo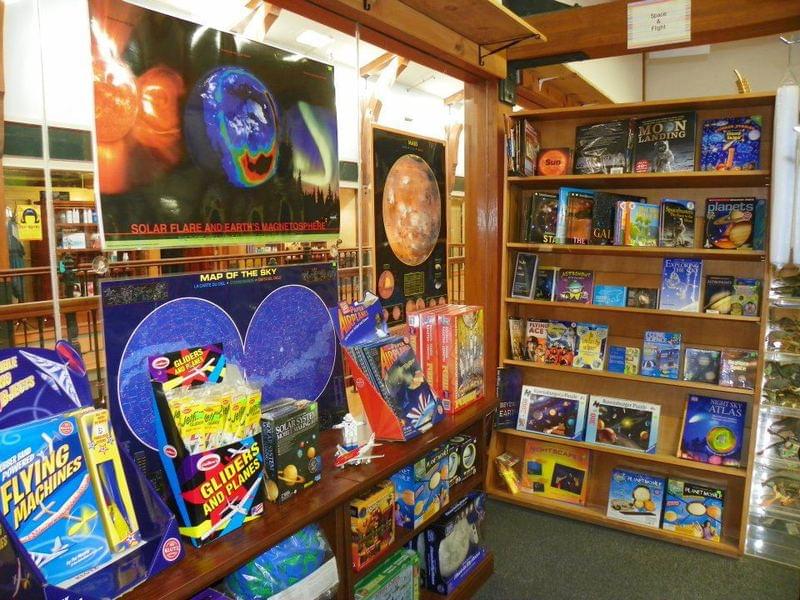 Creating Your Plan
Lay the Groundwork: Document your content marketing plan (that means actually write it down and stick to it). Marketers with a documented plan perform much better overall and you'll avoid flying by the seat of your pants later on.

Be Realistic: Don't create your dream marketing plan and think you'll be able to implement it overnight. First, focus on the few tasks you can implement quickly and a few channels (Read: Facebook and Email) that will have the greatest impact.
Strategically Budget and Set Metrics: Think about your marketing budget and where you want to invest your marketing dollars over time. Create a set of numbers and goals that you'd like to improve and a specific length of time to stick with the plan.
Know Your Customer: Speak with a handful of your best customers and ask them what they would like to see more of from you online. Would they be interested in offers/promos? Announcements of new items? In-store events? Etc. If there is a common thread, you'll be well served to make that a focal point in your efforts.
Focus: Your entire plan should be focused on getting customers to take action. Whether that is to place a pre-order, come into the shop, opt-in to the newsletter or something else, each piece of content you create should have an answer to the question: What is the action I want them to take?
Now that you've laid a strong foundation, let's create some content! Here are the best types to get you started.
Content Marketing Plan
Suggested Marketing Content
Create your own mix of the following activities, you can perform each 1-4 times per month.

Unboxing/Game Demos: Record and upload a video of your next game night explaining the rules and more information and background about a specific game. Upload the video to YouTube, post it to your website, and publish it to Facebook. 
Game of the Month: A quick post on a new or classic game. Write about the theme of the game, why you love it and include a few pictures.
Why: Help introduce products to a broader audience. People won't understand your selection if you don't let them know about it! If they don't buy this game, at least they will think of you the next time they want to buy a game.
Weekly/Monthly Newsletter: This is a quick recap of the content you have produced through other channels. First create a template to use, then just include your website posts that we have already covered like: staff pick, events and new arrivals.
Your newsletter is a place to synthesize and curate content you have already created rather than create new content. This is your chance to showcase everything you have been doing online and drive those customers to take the next step to attend an event, come in to the shop or make a purchase.
Much of your marketing should be focused on gathering more email subscribers, because it is the most effective asset you have. You can grow your list by collecting signups in person, asking for opt-ins on your website, or running contests that require email opt-ins.
Why: A large list of people that are interested in what you're selling is a huge asset for your business.
New Releases: The most self-explanatory post. A weekly or monthly rundown of new things coming into the shop.
Why: People always want to hear about what is new and it will help get more customers in the door.
Employee Picks of the Month: Have your staff each pick their favorite item that came into the shop.  To get it started, have each employee write up a short paragraph about their favorite item and why they like it, then take a quality picture to go along with the description. Here is a great article on how to take high-quality pictures on a budget with just a smartphone.
Why: Customers will look to your store specifically for expertise and knowledge. This is a huge value-add that online retailers and big box stores simply can't provide. These posts will help get customers excited about new products and drive sales.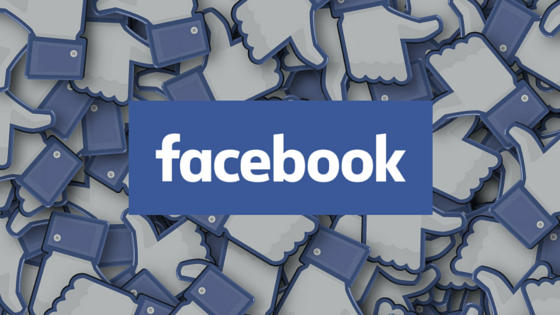 Using Facebook: Each piece of content should be posted as a blog post and shared to Facebook. It will keep your customers updated about what's going on and serve as a reminder about your business to your fans.
Why: It will grow your traffic and newsletter subscribers.
Explore our guide to building a local social media presence from scratch to get the most out of your efforts.
Events Posts: You're already probably creating posts around your events; just make sure to do it the right way.
If you don't already have an effective calendar on your website check out our free calendar with built-in distribution.
Let's imagine you are hosting a play day where kids have a chance to come into the store and play with new toys or games.

The first step is to make sure to create an event page on your site that all traffic is directed to. Make sure to post about the event 3-5 times between your newsletter and Facebook. Once with an announcement on both social media and in your newsletter and then 2-3 more times with a reminder.
The last post should be a wrap-up with pictures and possibly a rundown of what happened at the event. This will help get non-attendees excited about your next one.
Why: Event posts are very shareable and your goal is to get people unfamiliar with your site browsing your other pages and opting in to your newsletter.
Daily Specials
Offer a discount for a different category of toys each day. For example:
Monday - BOGO Puzzles
Tuesday - 10% off all Lego's
Wednesday - Free sticker pack with every purchase over $5
Thursday - $5 off any game
Friday - $10 off all Science toys for Science Friday
Conclusion
Stick to your plan as much as possible until you have surpassed the time period you set out for yourself. We suggest a minimum of 60-90 days to get everything going. At that point, reevaluate your plan and see if you are hitting your goals. 
If you just integrate the post types we covered above, you should be producing 2-4 pieces of content each week. Over time, you should see your fans, subscribers, traffic and - most importantly - revenue growing. 

Reinvest in the channels that are performing well and consider scaling back the ones that aren't performing. Go through this evaluation process every 60-90 days and make small adjustments.
Results won't happen overnight, but with this method, you will set yourself up for long-term success and create an easy to follow system that doesn't burden your business.
---
- or - 
Learn more about adding a blog to your existing website with our Content & Community Microsite