Building Community on Main Street with the Placerville Downtown Association
---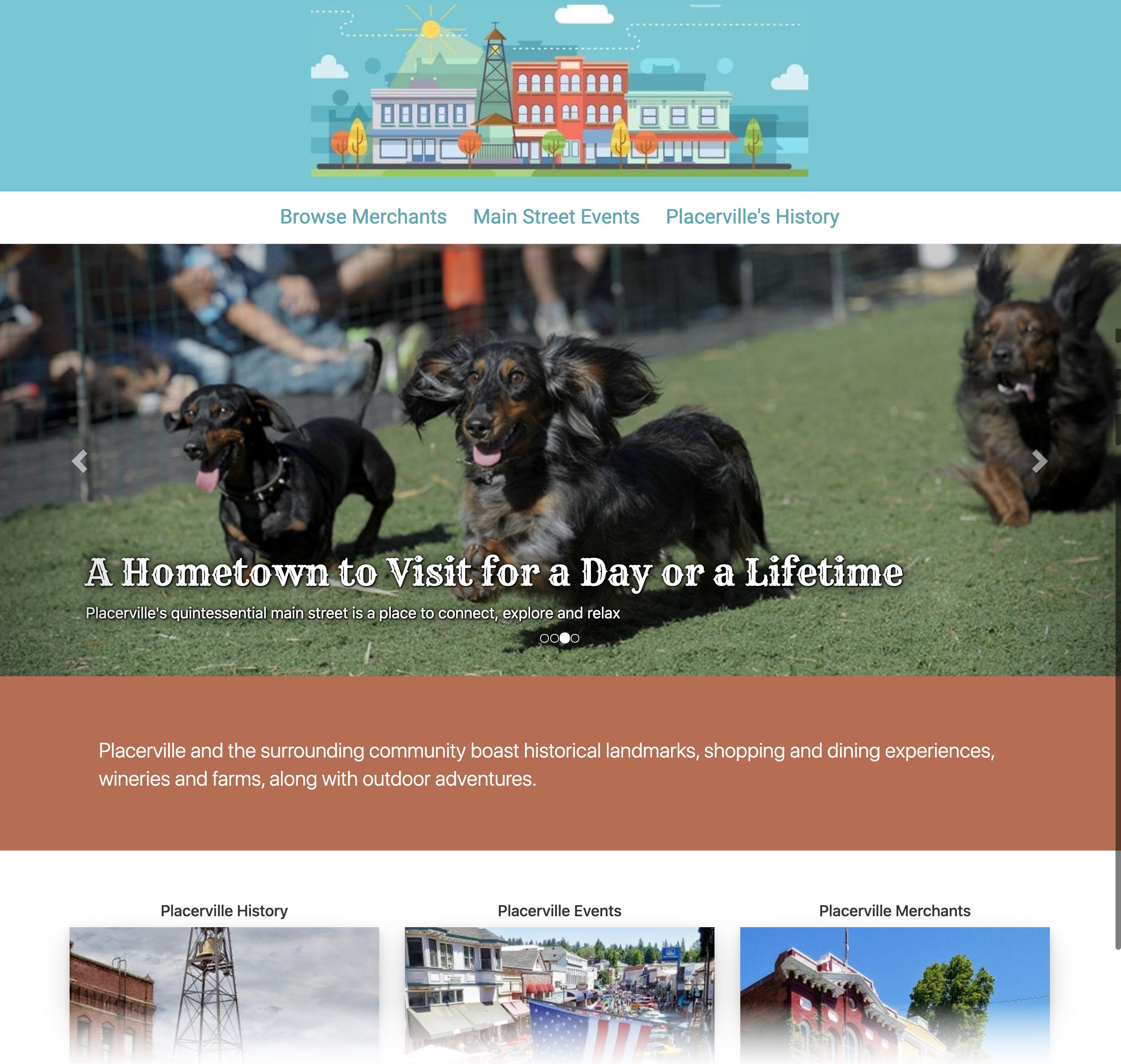 It's an exciting time at Locable.
A few weeks ago we launched a new website for the Historic Placerville (Brian's hometown) - serving historic Main Street as well as the surrounding community.
The website itself is a resource for locals and visitors and streamlines yet it's the collaborative tools that are the most exciting.
Thanks to our free Local Connections™ tools that enable any business or nonprofit to "follow and promote" others, Historic Placerville can automatically promote merchants activities.
A merchant can post an event to a calendar on their own website and it can appear on the community calendar. Likewise, they can add a coupon or offer, job or volunteer opportunity and more to their website and it appears on the Historic Placerville website.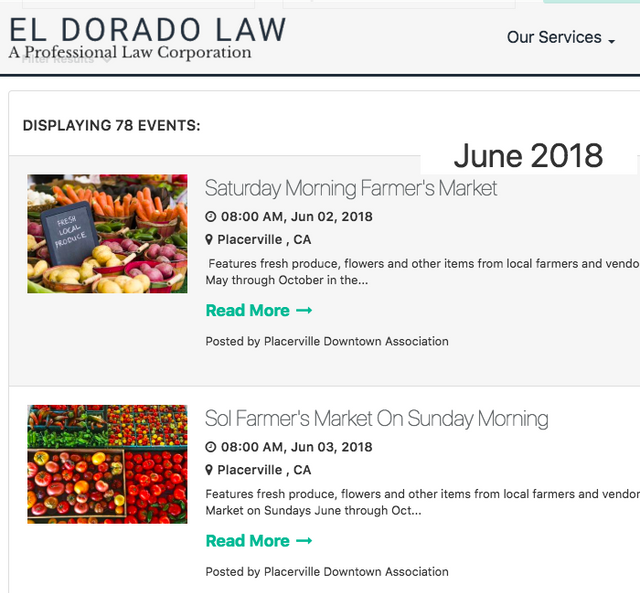 Local businesses can promote any organizations they'd like to follow - just like following on a social network.
El Dorado Law's community calendar immediately displays the local events as soon as they're posted by any participating organization.
Now, collaborating within an organization and with other organizations is fast, easy and automated
As more businesses, nonprofits and organizations tap into their Local Connections™ more local information will be accessible to locals and visitors to find things to do, businesses to shop, nonprofits to support, and ways to get involved with the community.
As businesses update their business information, add logos, and - ultimately - start posting content the Historic Placerville website will stay current every step of the way. The Directory reflected all of the changes each business made in real-time.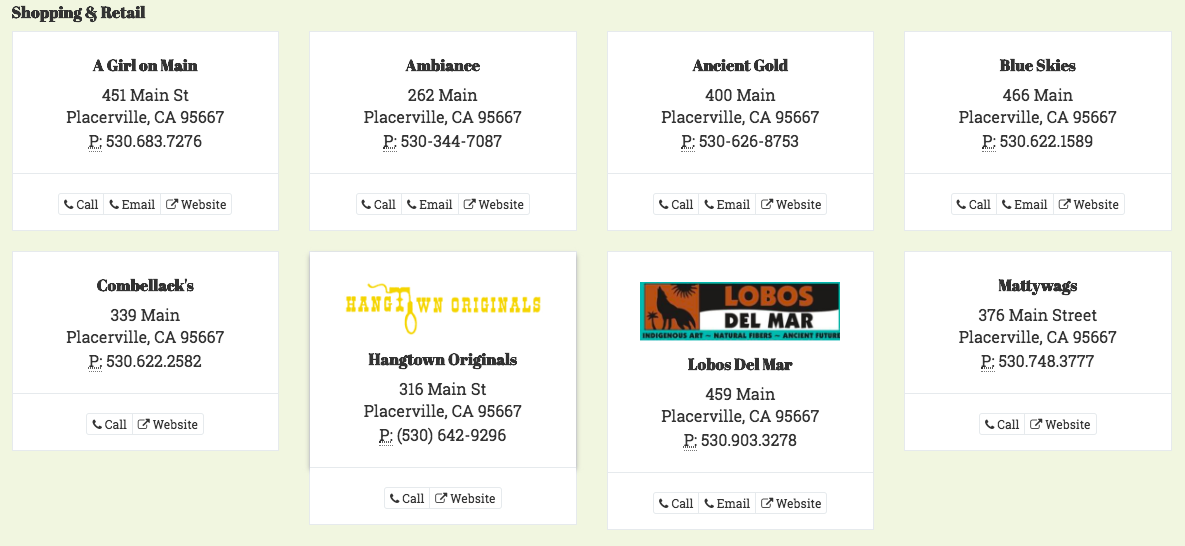 Local communities have always thrived when people work together, when local networks are strong and supportive, and when people Shop Local. We're excited to help usher in Main Street for the 21st Century™.
---
Every local business, nonprofit or civic organization can participate for free to tap into their Local Connections.
-
Merchant Associations, Chambers, and other Civic Organizations should contact us to learn about our Community-Wide Initiatives to activate your community