Email Marketing Campaigns: From Time-Consuming Frustration to Success, A Guide to Efficient and Effectiveness (incl. Webinar)
---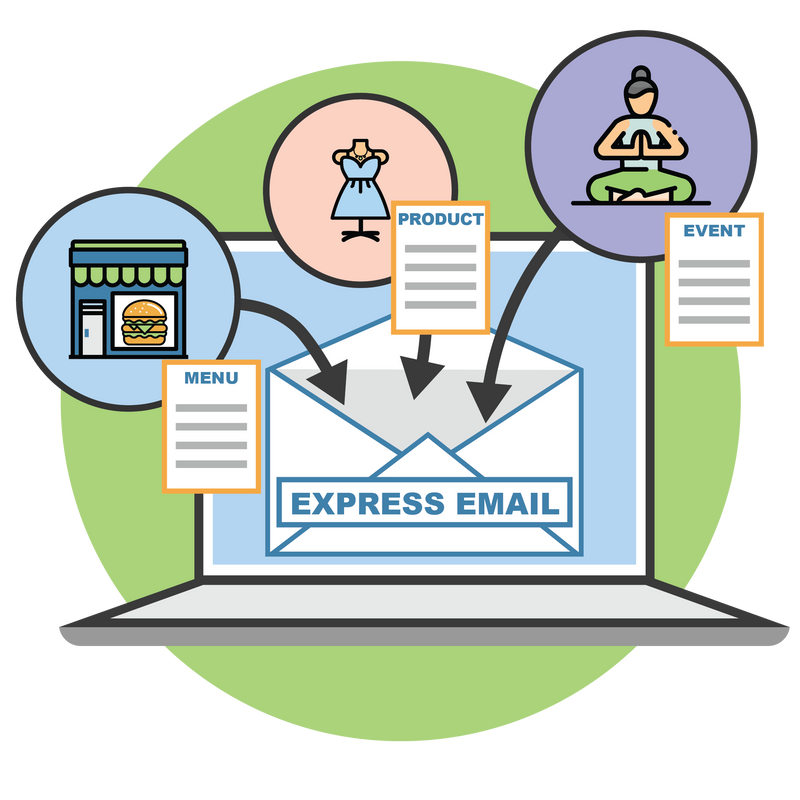 Email marketing remains one of the most effective digital marketing channels for engaging audiences and driving results. Studies show that email can generate the highest ROI of any marketing channel, email is the only distribution channel you actually control, and it can be fast (though usually people needlessly spend hours on each email).
This guide, and the accompanying webinar, are meant to simplify email marketing, to explore best practices for saving time in campaign creation, crafting compelling content, segmenting your subscribers, and driving engagement.
Whether you're looking to get started with email marketing or want to refine your existing approach, this guide empowers you with actionable tips and strategies.
Be sure to check out the full webinar for more context and in-depth training. We also encourage you to schedule a demo of our software to see how we can support your email marketing success.
Stats from webinar attendees
50% of attendees that send newsletters use Constant Contact and 50% use MailChimp
The average time to create and send an email was 3 hours, most were in the 2-4 hour range, and some were as long as 8 hours.
Sourcing content and the time required to create emails were the top complaints
With the right know-how and tools, you can tame email marketing and save time.
"I used to spend 3-hours every Monday morning on my email newsletter with MailChimp. Now I spend like 30-seconds [with Locable's Express Email Newsletter]." - Jayme Chapin, Go! Augusta
Let's get started!
Compare Locable to MailChimp - or - Compare Locable to Constant Contact
The Power of Email Marketing
Email marketing is an extremely valuable channel that delivers significant benefits when done consistently. Email enables destination marketing organizations and businesses to directly connect with their audience and nurture relationships in a personalized and targeted manner. Some key advantages of email marketing include:
High engagement and response rates: Email achieves much higher engagement rates compared to social media. Well-executed campaigns have open rates of 20-30% and click-through rates of 2-5%, leading to higher conversion.

Cost-effectiveness: Email is one of the most cost-effective marketing channels with an ROI that is higher than most other channels.

Targeted reach: With segmentation, email campaigns can deliver content to the right audience. This ensures relevancy and impact.

Tracking and engagement: The performance of email campaigns can be easily tracked through metrics like open, click, and conversion rates. This allows for ongoing improvements while also testing different subject lines and content ideas.

Flexibility: Email campaigns can be scheduled, automated, and tailored as needed. Likewise, recipients can save emails and engage with them later far more easily than social media.

Enhances brand awareness: Consistent and valuable email communication strengthens brand image and establishes authority with subscribers.

Drives sales and conversions: Tactical promo emails, lead nurturing, and personalized content inspire purchases and in-store visits.
With email being a primary communication channel for most people, it is imperative for businesses to effectively implement email newsletters and leverage its potential.
Our recent email marketing webinar delves deeper into best practices and strategies for creating campaigns that engage your audience and generate results. Click here to watch the webinar!
Effective Content Creation... for Distribution
Creating compelling and engaging content is a key element of digital marketing and a cornerstone of our Marketing 3-4-5™ approach, this is something we teach all around the country. The content that lives on your website provides the meat for your newsletter enabling you to connect with subscribers and drive results from campaigns.
Avoid overly promotional emails that feel like ads or spam. Instead, focus on providing valuable information tailored to your audience's needs and interests.
When crafting email content, consider the following approaches and explore our Guided Blogging feature:
Feature new products, services or resources that align with your subscribers' preferences

Share helpful tips, how-tos, or actionable advice to solve your audience's pain points

Provide educational content like reports, ebooks, or insightful statistics

Highlight customer success stories and case studies to showcase real-world impact

Announce events, webinars, or trainings relevant to your subscribers

Share stories from your business like you would share with a friend at the end the a day
To boost engagement, use storytelling elements and a conversational tone. Make content scannable with simple formatting such as short paragraphs, lists, and subheaders. Insert relevant images or videos.
Deliver genuine value, and email content will help nurture relationships.
Segmenting Email Subscribers
It's important to remember that email newsletters aren't one-size-fits-all but rather it's easy to track subscriber interests. Generic mass emails simply won't cut it when it comes to driving results. You need to speak directly to your subscribers' needs and interests.
If you're a Main Street you may track:
Business owners
Property owners
Locals
"Interested in Events" etc
When sending campaigns, target each segment individually with relevant subject lines and content. Tailor your messaging and offers based on each group's preferences.
The key is to make subscribers feel like your messages speak directly to them. They want content that aligns with their needs and interests. A little bit of personalization can help you achieve an authentic connection at scale through your email campaigns.
Tracking Engagement & Avoiding Email Pitfalls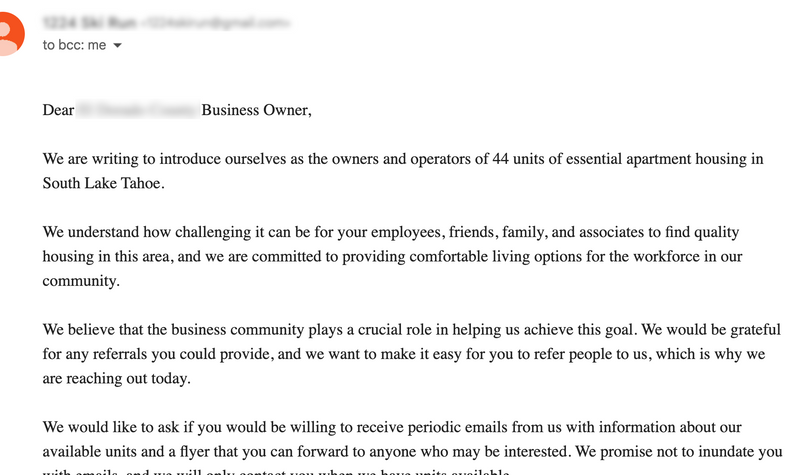 To continuously improve your email marketing efforts, it's crucial to track key performance indicators (KPIs) and analyze the data from your campaigns such as who opens your emails and who clicks on content, the open rate and the click rate.
Top Mistakes
Not using an email newsletter provider and bulk emailing people using CC or BCC. This is bad form, can increase the odds that you're marked as spam and thus deliverability goes down, and it could even be illegal and expose you personally to CAN-SPAM fines.
Including too much content. Email clients like Outlook and Gmail only show so much of an email before truncating it, don't get truncated
Including complete content in the email. Emails should include content previews and links to your website to read the full content - if you include everything you don't know if anyone read the content or cared plus you don't get traffic to your website.
Not being mobile friendly. If the recipient has to pinch-and-zoom you have a problem.
Excessive or only images. Everyone wants their content to look good but go easy with Canva and include actual text in the email so screenreaders can see your content and you reduce getting pre-blocked as spam.
Don't require too much info to subscribe. Make it easy to opt-in with as few form fields as possible.
Sending too much or too little email. There's no exact number but quarterly isn't enough, monthly may not be either. Likewise, do your subscribers want a daily email from you?
There are many email marketing mistakes that we see but these are the most common at the local level.
Wrapping Up
Email marketing remains one of the most effective channels for engaging audiences and driving measurable results. By following this approach, you can create efficient campaigns that deliver value to subscribers and impactful outcomes.
For further practical tips and real-world examples, be sure to watch the full email marketing webinar here. Discover how to save hours of time while achieving next-level engagement and sales with your email campaigns.
Ready to elevate your email marketing and much more?
Schedule a demo today to learn how our software simplifies local marketing and automate many of the traditionally tedious activities.