---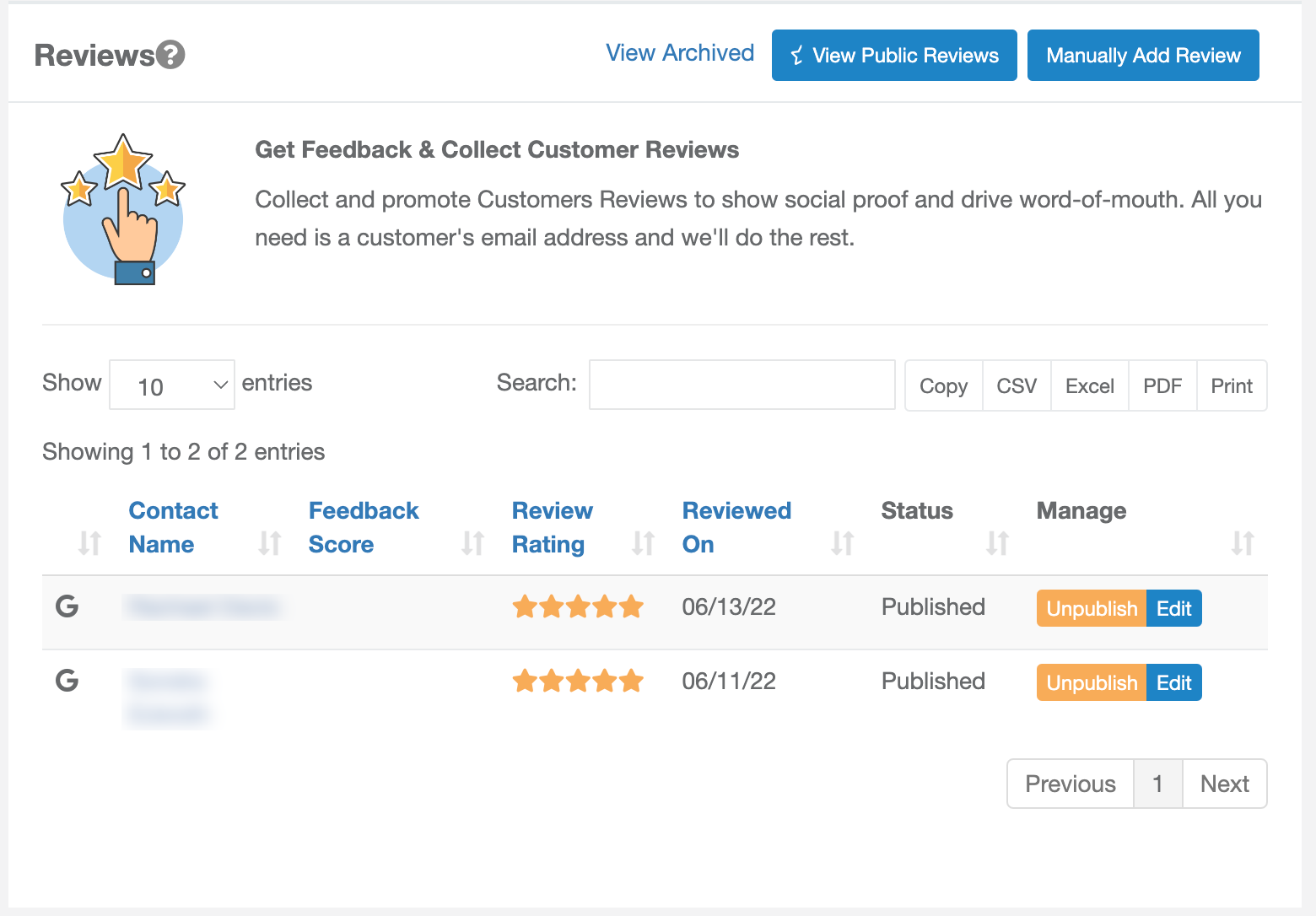 Centrally manage more marketing in Locable
Locable's local marketing platform is more than a collection of features, we offer a system that simplifies local marketing to make you more effective while saving you time and money.
Two of our popular features - Customer Review Management and our Google Business Profile integration - have been enhanced and connected to make things even more valuable for you. Both are available in our free Engage Plan.
Managing how you appear online is a challenge because the internet is increasingly fragmented i.e. there are a lot of places you have to go to make updates.
This is why we enable you to sync your business information, your contact information, and add your events and classes to your Google Business Profile to update how you appear on Google Search and Google Maps.
Likewise, customer reviews are essential. More than that, you can drive them - you can see how one local bakery drove 30+ 5-Star reviews in about a week. Nevertheless, you'd like to be able to see your reviews in one place and add all of them to your website.
Back in April, we introduced the ability to manually add reviews to your Locable account so that you could display them on your website via our Reviews Widgets. We also added the ability for you to reply to review and have those replies appear on your site.
Manage Google reviews just like reviews collected through Locable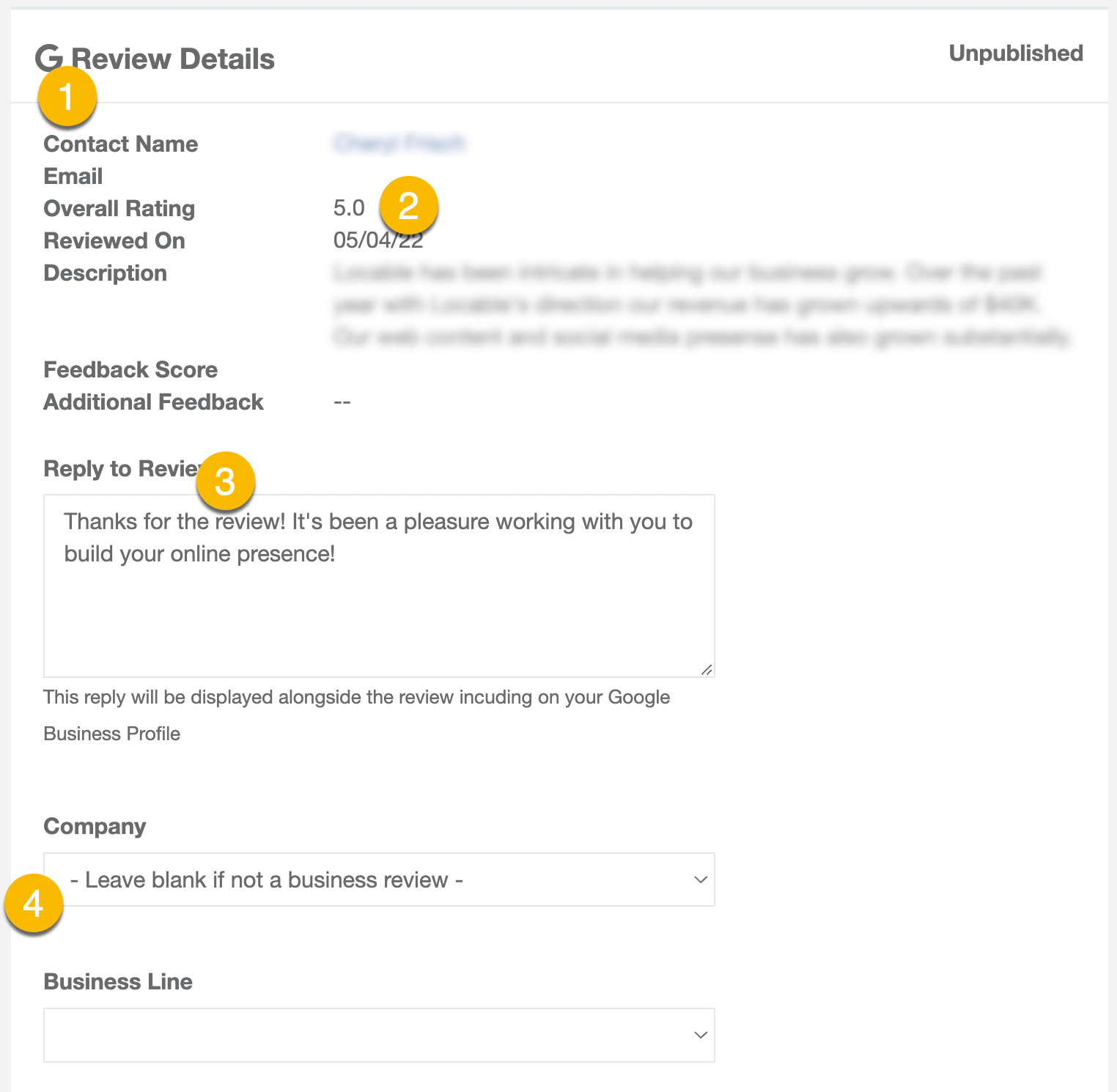 With this update, reviews collected via Google will appear in your Locable account - you'll notice these reviews have a small Google "G" next to them (1).
Like all reviews, you can choose to publish these to your website, categorize them by Business Line for filtering purposes (4), and reply the review.
When you reply to Google reviews (3) your responses will appear on your Google Business Profile and Google Maps profile as well.*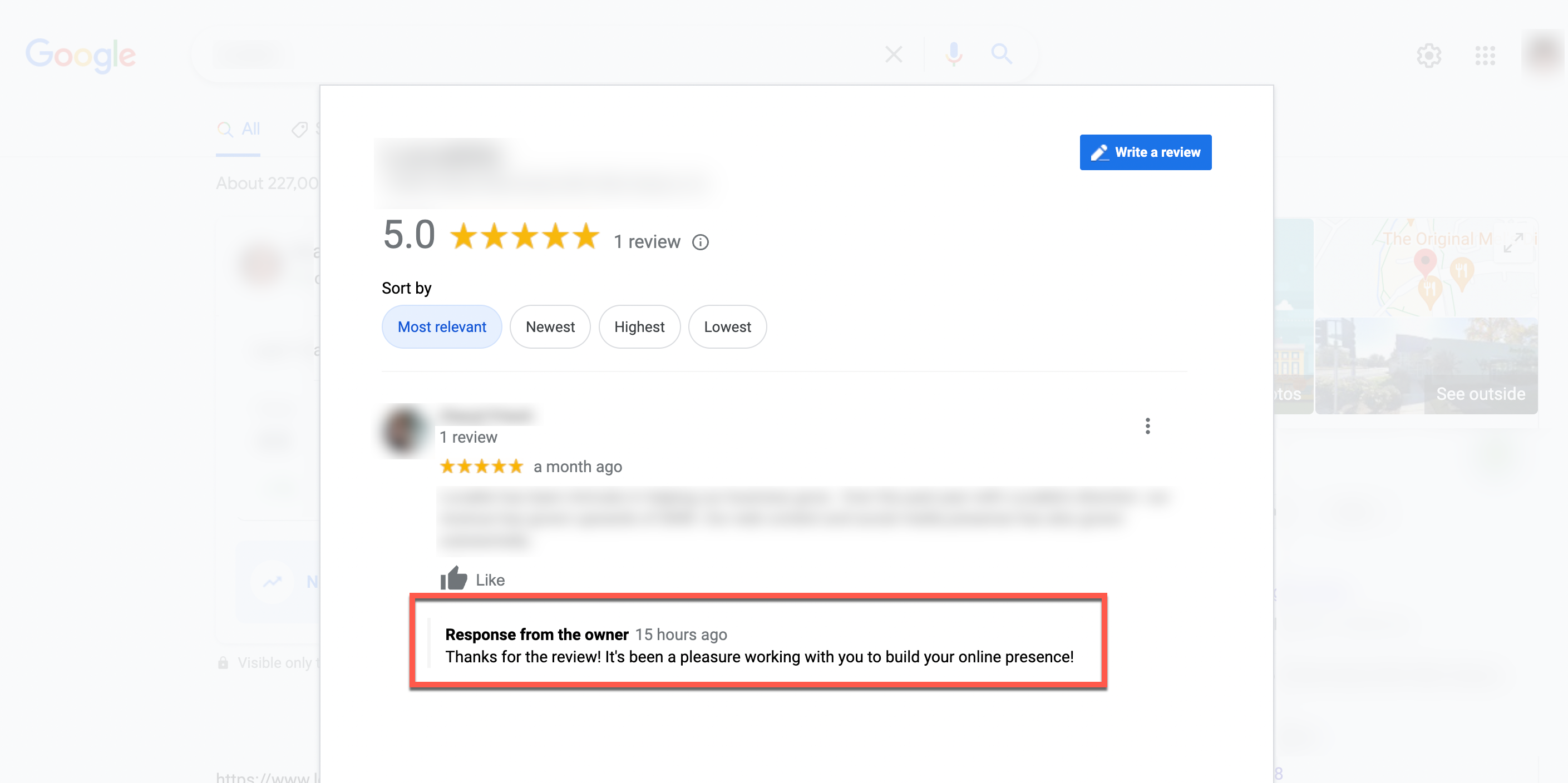 *All updates to Google Business Profile are moderated by Google and may take hours to days to appear.
Linking your Locable account to Google Business Profile is free and takes just a minute. If you don't have a Google Business Profile you can create it or claim it straight through Locable.